"We are all of us stars, and we deserve to twinkle."
Marilyn Monroe.
Welcome to my new chapter
Monica is a Catalan actress with a long professional career. She began her career in 1989, participating in a series for the autonomous channel of Catalonia. From that moment on, Mónica became one of the best-known faces in all of Spain.
Television appearances as an actress, presenter and collaborator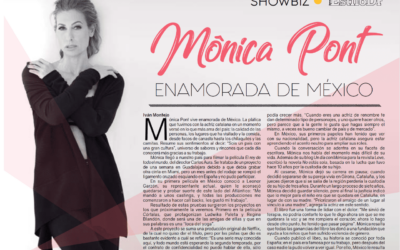 Mexico is a beautiful place with many professional opportunities. One of them was being able to participate in the interview that Iván Montejo made me for the Mexican magazine "Estilo DF", where I explained a little about the film career that awaits me in Mexico, my...